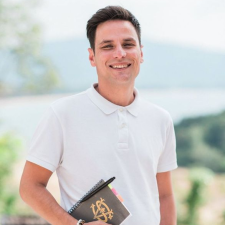 About Me
Work

VillaShortStay

Languages

English,Nederlands
About Me
Work

VillaShortStay

Languages

English,Nederlands
My name is Kim Li Ti Oeij. I was born in the Netherlands and owner of VillaShortStay and currently live in Amsterdam. Traveling is my passion, and I've seen a lot of the world.
I have personally visited and inspected my modern, luxurious villas for rent to ensure that they meet the Japanese standards. This means a high standard of cleanliness and hospitality.
You can use the link below to view my luxury villa rentals in Dubai, South Africa, Bali, Chiang Mai, Phuket, Koh Samui, Hua Hin and Singapore.
Most of the villas I rent out have extra services for a fee, such as: driver-driven car rental, spa and massage services, private chef, and/or childcare.
I am happy to help you experience an unforgettable holiday.
Have a personal wish and/or question? Email me and I'll be happy to help!
Sincerely,
Kim Li Ti Oeij Founder VillaShortStay
我们热爱到世界各地去旅行。我喜欢法式和日式的烹饪。早晨我需要吃英式早餐。最近三次的旅行目的地分别是希腊、马来西亚和迪拜。
如果您有任何疑问,请联系我,我非诚乐意为您解答。
请阅读来自我的顾客的评论,以供参考!
米饭,我喜欢!
Reviews (137)